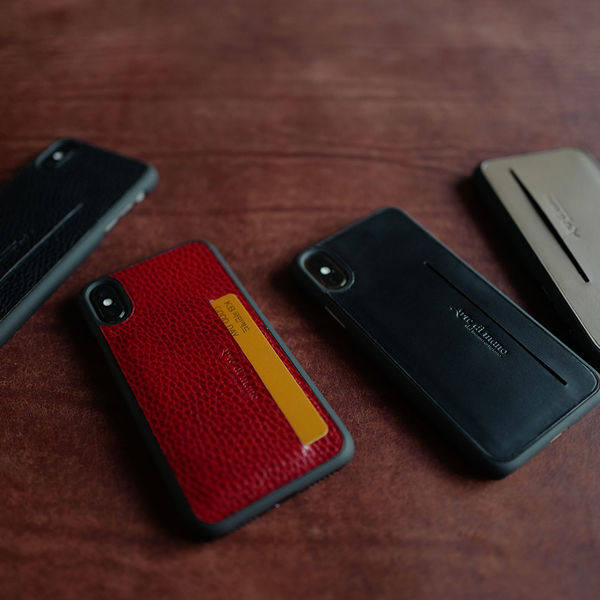 [Arte di mano] Slot bumper case for iPhone X / XS
Arte di mano
Handcrafted by JnK
Slot bumper case for iPhone X / XS.
* Hole shape and location of card slot can be different from each model.
.
.
.
New line up of Arte di mano.
.
Finally we find suit material with enough quality.
Polycarbonate frame,
with matt black finish.
The durable and well-made material.
.
And quality finished leather parts,
made by Arte di mano.
This combination of quality materials will be offer convenience function and classic looking to you.
.
Our leather parts will offer natural touch and you can feel aging of premium leather.
.
Card slot,
We suggest simple life with our card slot system. Just carry one phone and one card when you go out.
Simple, but looks nice.
.
.
.
Card slot is basic option. And if you want you can except card slot on option select.
.
.
Details,
Color sample,
Buttero black.
Dollaro red & black
Buttero black, grey, green, yellow.
buttero black
Pueblo cognac, wine.
Camoflage.
.
.
.
Engrave personal words
Extra cost : USD 10.00

You can request engrave personal words on your ordered item.
It will be engrave on bottom of case.
Please note your words and font like belows by note.
Words : / Font :
Example) Words : JnK-handworks / Font : inkburrow
And if you requested it before, you can request the same words without extra cost.
Because we keep your initial panel if you made before.
.
---
Color chart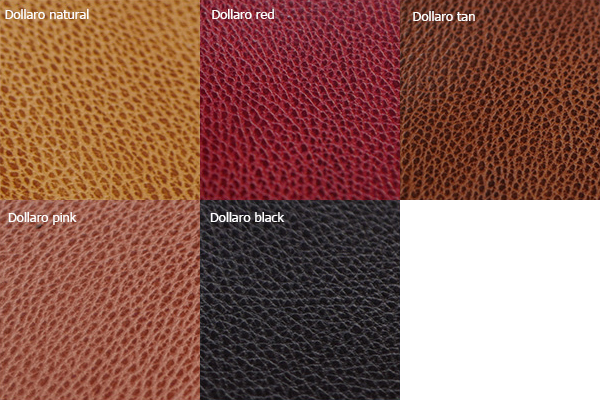 Dollaro
(Vegatable tanned, Italy - Walpier)
Finish - Natural glossy type, Embossed(Shrunken pattern), Hand brushed two tone dye / Hardness - ★★★★☆
2017 New leather article. Hard type / Strong with scratch
Parma doc
(Vegatable tanned, baby-calf, Italy - Incas)
* Scratch can be occur on vegetable leather / Softness - ★★★★☆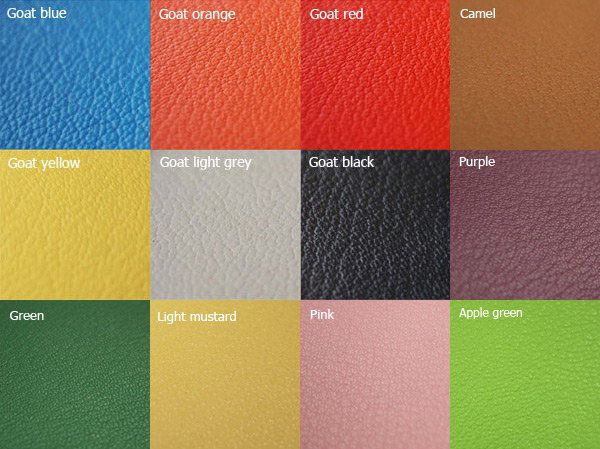 Goat
(Chrome tanned, Alran - France)
Finish - Matt type, Natural goat pattern / Softness - ★★☆☆☆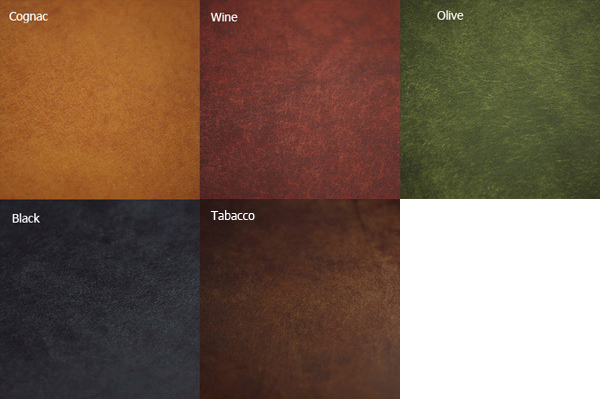 Pueblo
(Vegatable tanned, Italy - BADALASSI CARLO)
Finish - Matt type, Art finish by steel ball / Hardness - ★★★☆☆
Extra cost : USD 10.00

* Pueblo is a premium leather of BADALASSI CARLO.
This leather requires much effort by hands to be producted.
Please see the artistic finish on it.
It might look just like a scratched leather when you see it in a little piece,
but when our work is done, you will see something artistic and unique.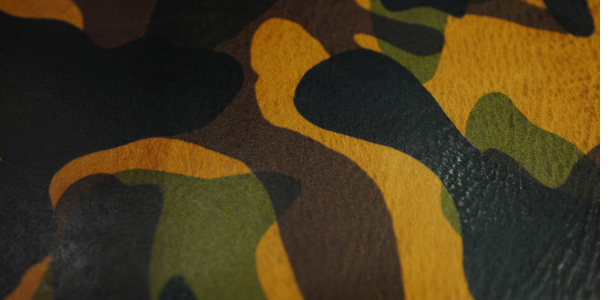 Camoflage
(Vegatable tanned, Italy - La Perla Azzurra)
Finish - Matt type, Milling / Hardness - ★★☆☆☆
Extra cost : USD 10.00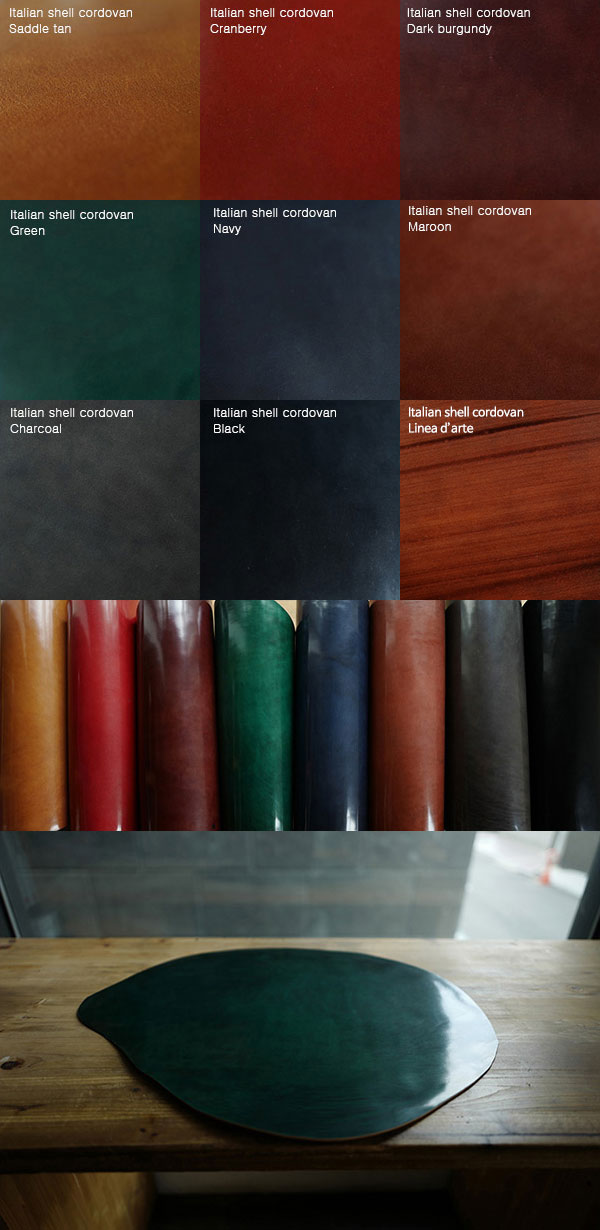 Italian Shell cordovan
(Vegetable tanned, Italy - Rocado s.r.l)
Finish - Glazed, aniline dyed
Extra cost : USD 50.00

* Shell cordovan is one of a few tanneries that can produce shell cordovan
Especially, they make just horse hide leathers like horse front, horse strip and shell cordovan.
This tannery from Italy has so great skill about tanning and finishing.
If you can meet this shell cordovan leather, you can very satisfy about the quality,
You can meet two kinds of cordovan with our work -
FirstIy, Italian Shell cordovan, and Secondly, Horween's shell cordovan.
So below is our guide for selection.
If you just want quality than honor is italian shell cordovan.
If you like honor and more natural american finish, that is Horween's leather.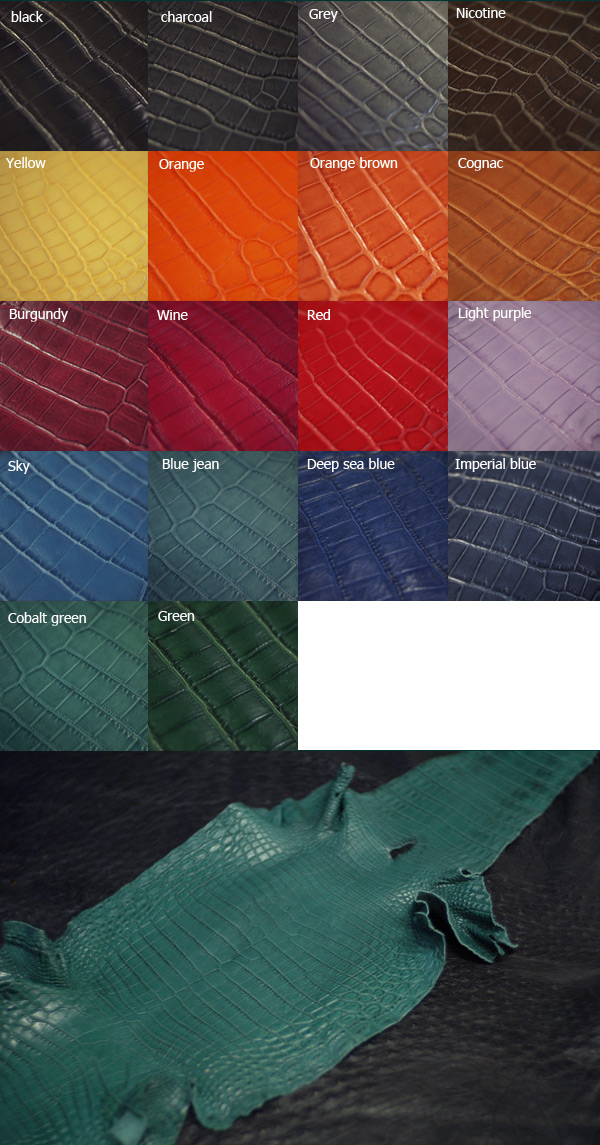 Nile crocodile
(Singapore - Henglung)
Finish - Matt type, Belly (back cut)
Extra cost : USD 180.00

* The Henglung is one of most famous tannery that make crocodile skin.
They offer their crocodile skin to LVMH group and etc.
And even LVMH is their the largest shareholder because of their quality about crocodile leather.
Nile crocodile is the one of highest leather with singapore porosus and american alligator.
If you select Nile crocodile, you can't have any other better material among leather.
Because Nile crocodile is without a doubt the best leather.
---
All of our works is based on Order to made system.
Working period is about 5 - 10 business days for iPhone skin
Fedex shipping : about 1 - 3 business days
We usually make skins at least once in a week and working time is spent about 3 days.
Of course if we can, we will do our best for reducing period.
And you can see our most recently news about work and new products on our Instagram & facebook page.
---
Working period
All of our works is based on Order to made system. And period is depend on the kind of product.
Bags : About 6-12 weeks usually.
Camera cases : About 5-6 weeks usually.
Camera straps & small goods : About 4-6 weeks usually.
Leather skins : About 2-3 weeks usually.
Shipping
We use Fedex shipping service with tracking number. It take about 3-5 business days usually.
Tax & Duty.
Tax or Duty are not included in price. Tax and Duty will be decide by your local custom and it is just on your treat. If you need any other help about this, please contact us before order.
We refuse any type of return because of Tax or Duty, in this case you just can get a refund except all kind of cost.
Return policy.
If there is quality issue or something wrong about order detail, we will do our best to solve the problem and we will accept return and refund. But because it is order to made product, we do not accept return or refund without quality issue.
Payment.
We accept paypal payment. If you need bank transfer, please contact us by email.
Change order detail.
Basically after order, you can't change order detail. Just if we do not start the work about the part that you request, we can arrange it as your request. If you need any help about changing, please let me know. And then we will check it but we just can't sure the order can change as your request.